Aimee Erickson, PAPA & OPA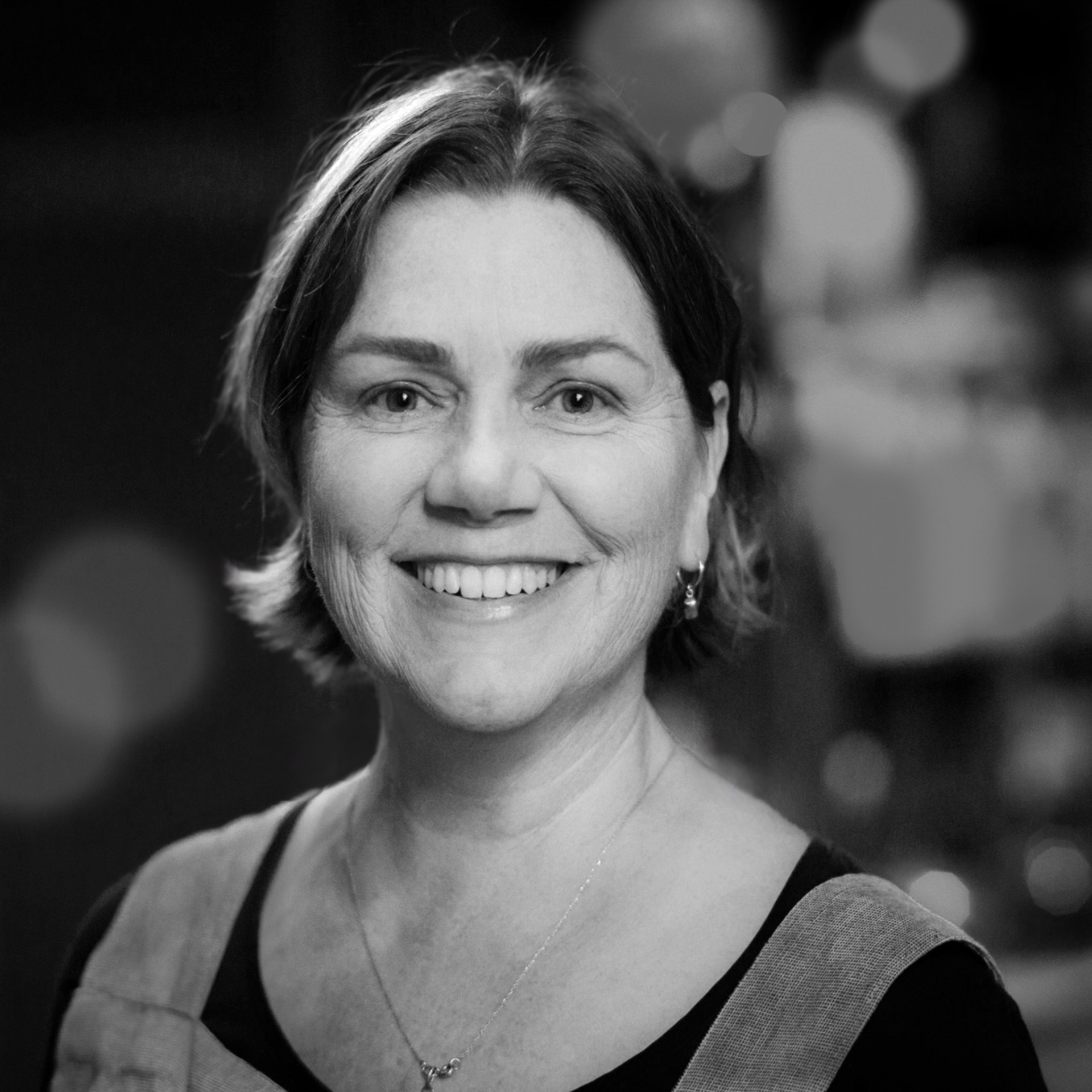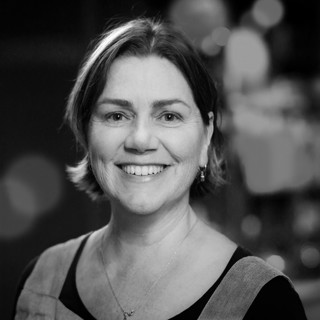 "Color has emotional weight and is related to the shape of space. Drawing or painting, for me, means to look at the thing and transmit its vitality to the canvas."

Aimee Erickson (b. 1967, Paris) is an oil painter living in Portland, Oregon. She was trained as an illustrator and has developed a warm, inviting pictorial voice grounded in traditional realism, informed by the principles of design, and inspired by nature and human experience. She holds a BFA in Visual Communication Design, and has also studied with a number of prominent painters including Sherrie McGraw, David Leffel, Burton Silverman, Joseph Paquet, William Park, Stephen Hayes, and Ray Roberts.
Aimee is the first woman artist to paint an Oregon gubernatorial portrait, that of Barbara Roberts in 1997. The portrait hangs in the Oregon State House, upstairs on the legislature side.
Aimee teaches studio and plein-air painting, drawing, and color theory locally and at venues nationwide. She has a particular interest in what enables or inhibits our progress as artists. How do we learn to see what we cannot yet see? How do our beliefs influence our ability to perceive? What is the role of knowledge in the realm of choice? How do we "tune in" to our artistic perception?
Aimee's work has been awarded top prizes in many national competitions, including Oil Painters of America, American Women Artists, the Portrait Society of America, and multiple notable plein air competitions.

AWARDS & SHOWS
2020 Forgotten Coast Plein Air
2020 En Train Air (opens May 1 at McLarry Fine Art)
2020 Plein Air Easton
2020 California Art Club Gold Medal Exhibition
2020 Catalina : the Wild Side Exhibition
2020 Oregon Society of Artists Invitational Monotype Party
2019 Plein Air Easton: Grand Prize, Artists' Choice, Paint Oxford Artists' Choice
2019 China's Crown Jewel: Recent Paintings of Guangzhou Province by American Artists. Group show at American Legacy Fine Arts, opens June 21
2019 En Train Air Inaugural Exhibition, McLarry Fine Art
2019 Solo exhibition at Meyer Gallery (opens August 31)
2019 "Inside Voices" at Meyer Vogl Gallery
2019 Maui Plein Air
2019 Sonoma Plein Air
2019 Laguna Beach Plein Air Invitational
2019 Catalina: the Wild Side. Exhibition opens October 20
2019 Demo at PACE (Plein Air Convention and Expo)
2019 Oil Painters of America National Juried Show
2019 California Art Club Gold Medal Show
2019 Virtuosos of the OPA
2018 Best Use of Color, Olmsted Plein Air Invitational
2018 American Impressionist Society Small Works Showcase
2018 "Nocturnes" solo showcase, Meyer Vogl Gallery
2018 Oil Painters of America Salon Show
2018 Easton Plein Air
2018 Paint Grand Traverse
2018 Sonoma Plein Air
2018 Pacific Northwest Plein Air
2018 Laguna Plein Air Invitational
2017 Best in Show, Laguna Plein Air Invitational
2017 International Plein Air, Kostroma, Russia
2017 Best of Show and Museum Purchase Award, Pacific Northwest Plein Air
2017 Best of Show and Clyde Aspevig Judge's Choice Awards, Olmsted Plein Air
2017 Door County Plein Air
2017 "Six by Nine Sale," Portrait Society of America invitational show
2017 Oil Painters of America National Juried Exhibition
2017 Oil Painters of America Paint-out/paint-in, 4th place
2016 Second Place & Best Water, Pacific Northwest Plein Air
2016 Best of Show, Just Plein Fun, Balboa Island, California
2016 End-of-Residency Solo Exhibition, University Club of Portland
2016 Still Life Honorable Mention, OPA National Exhibition, Dallas TX
2016 5th Place, OPA's Best Little Paint-out in Texas
2016 University Club of Portland Artist-in-Residence Alumni Showcase
2016 Mid-Residency Solo Show, University Club of Portland
2016 "All Along the Sierra" Juried Show at Epperson Gallery
2016 "Less is More" LPAPA at Forest & Ocean Gallery
2015 "Inspired by Sorolla" LPAPA at Forest & Ocean Gallery
2015 "LPAPA After Dark," Forest & Ocean Gallery
2015 "Recent Paintings" solo show at Brian Marki Fine Art
2015 "Instructors' Show" Multnomah Arts Center
2015 Strada Award, Laguna Beach Plein Air
2015 OPA National Exhibition, Cutter & Cutter Fine Art, St. Augustine FL
2015 Sonoma Plein Air
2015 Mendocino Open Paint Out, Celebrity Guest Artist
2015 Door County Plein Air
2015 OPA Western Regional Exhibition
2015 "Where in the World is Plein Air" online national paint-out
2015 "Six by Nine Sale," Portrait Society of America invitational show
2015 "Everyday Taste of Plein Air" invitational show, Giustina Gallery at OSU
2015 Best QuickDraw and Honorable Mention, Carmel Art Festival
2015 "Aimee Erickson and Wayne McKenzie" at Nancy Dodds Gallery
2015 Honorable Mention, Kern County Plein Air
2014 Award of Excellence for Portraiture, Oil Painters of America National Juried Exhibition
2014 Award of Exceptional Merit, Portrait Society of America International Art of the Portrait Competition
2014 Gold Medal, First Annual International Juried Artists Guild Exhibition
2014 Best of Show, American Women Artists National Juried Exhibition
2014 Artists' Choice/Best of Show, Sonoma Plein Air
2014 First Place, Carmel Art Festival
2014 Salmagundi Masters Exhibition, New York, NY
2014 First Place, Emerging Plein Air Artists Spring 2014 Contest
2014 Oil Painters of America Western Regional Exhibition
2014 Second Place, Pacific Northwest Plein Air
2013 Audubon Artists annual show. Gamblin Artists Color Materials Award
2013 Best Two-Dimensional Work, American Women Artists National Exhibition
2013 IN STILLNESS/IN MOTION solo show
2013 Sonoma Plein Air
2013 First Place, Pacific Northwest Plein Air (Becky Joy, Juror)
2013 First Place, Cityscape, First Annual Eugene Paint-out (Eric Jacobsen, juror)
2013 First Place, Honorable Mention, and People's Choice Award, Carmel Art Festival (Calvin Liang, juror)
2012 Best Western award, Pacific Northwest Plein Air (Randall Sexton, juror)
2012, 2014 Portland Art Museum Invitational Plein Air Paint Out
2012 Solo Show, Shaffer Fine Arts Gallery
2006-2014 Instructors' Show, Multnomah Arts Center
2010 Group Show, Walters Cultural Arts Center
2009 Second Place, Broderick Gallery's show "Unexpected Beauty: Street Views"
2001, 2002. 2003, 2004 Audubon Artists Annual Exhibitions, Salmagundi Club, New York, NY
Read More