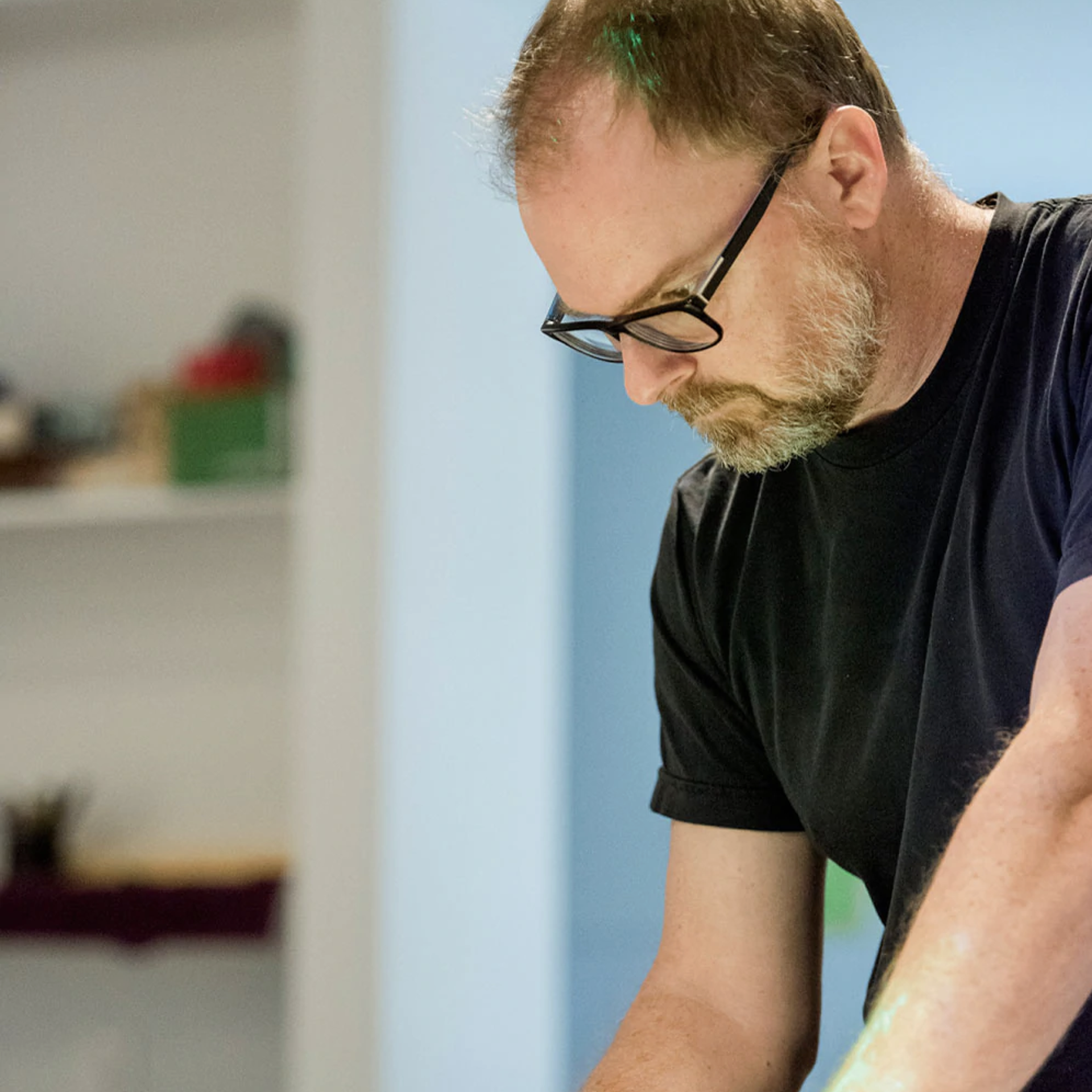 ARTIST STATEMENT
I am a perceptual painter working in oil and watercolor. My work renders and explores the visual and emotional qualities of place. My influences are the Midwest of my childhood, my suburban birthplace of creative endeavors. Its post-war houses atop a network of straight sidewalks were a background to my longing for elsewhere and beyond. It was a landscape in-between (an imbalanced relationship of mass and void, private property and forest preserves, work and play). My innate desire to create led me from drawing and architecture school to watercolor, and from watercolor to my current work in oil.

The idea of place and how we see are the foundations of my work. I paint places that I stumble upon when thinking about something else. I take photos of these indifferent and nonspecific places as they are, whether it is a street corner in central Texas or a building in central Europe. My goal is to create a scene that is familiar and also unknown. My work is a balance of control and chaos.

I select an image from my photo library that sparks interest and project that photo onto the surface of the canvas. The canvas becomes a textural work surface where I push and pull thick and thin grey color like an environment unto itself. I build layers of paint with palette knives and wide brushes, looking at tone, horizon, and light and shadow. The visible layers of the finished canvas tell the story of how the piece was created.

When I'm painting, I forget my zip code or who I think I am. The noise of the real world is overpowered by attention to design and tone of plain beauty. My choice of what to paint is based on my wish to transform how I see my immediate environment- the joy in light and shadow and in the hue that is relative and unique to this angle of the sun. My paintings create a space of comfort. These places are so close and familiar and are where I can finally talk to myself and dream about what matters most. My work invites viewers to experience the work in the same way; to experience the freedom of solitude that I value so immensely and to see beauty in the visual and emotional qualities of place.
Read More