Glory Day Loflin Ceramics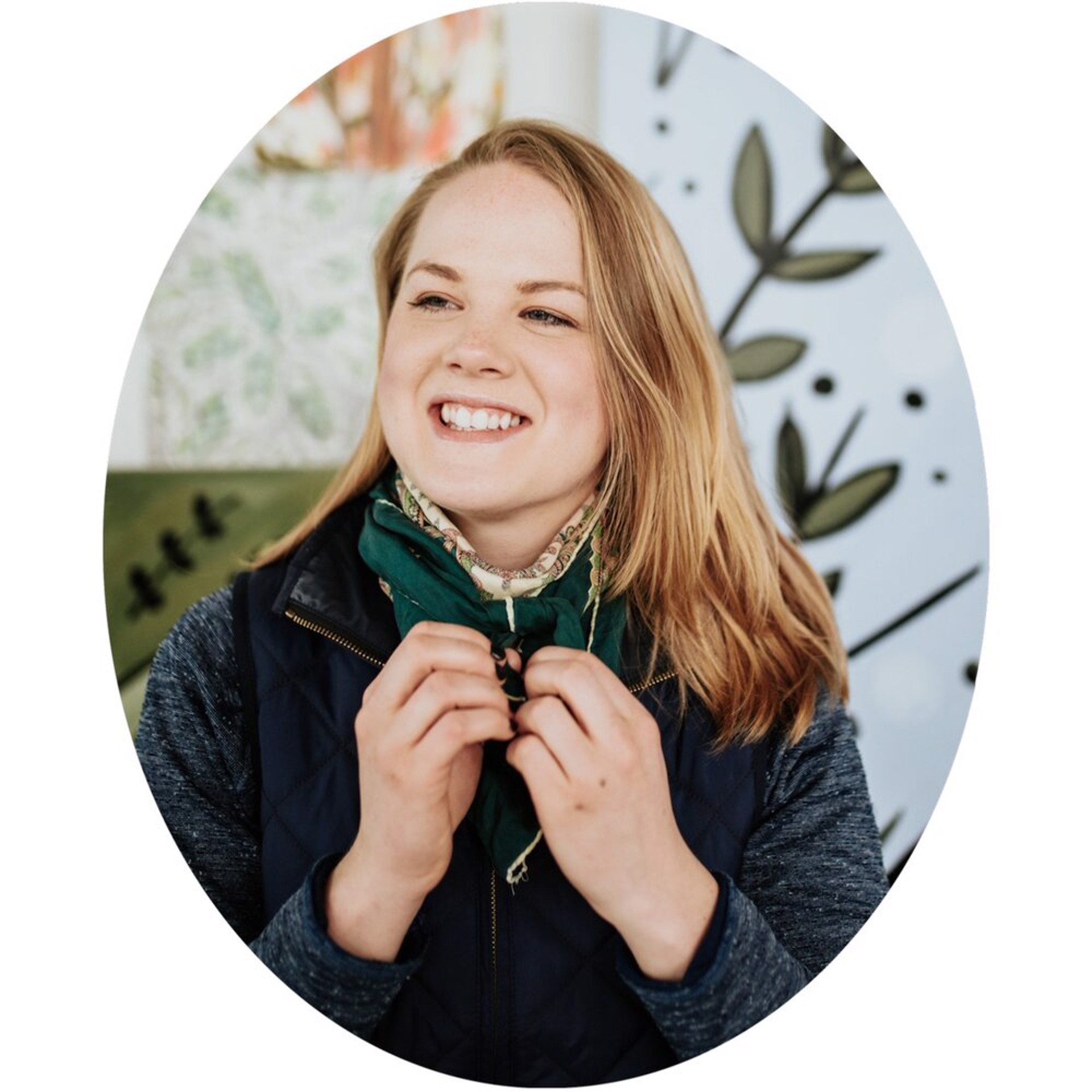 Glory Day Loflin graduated from The Cooper Union in 2014 and has been seen in New American Paintings, Town Carolina, and Create! Magazine among other publications. She has shown work nationally and is represented by galleries in the Southeast.
Working out of her studio at Oyé Studios, an artists' cooperative in Downtown Greenville, South Carolina, she creates work for both private homes and cooperate spaces.
Her work pushes the boundaries of painting and drawing and includes explorations in clay and wooden sculpture.
"My work is an extension of who I am; a silver-lining focused, bright eyed and bushy-tailed type. I make art that brings me joy and keeps me curious. I hope, in turn, my work sparks both joy and curiosity in my collectors."
Education
2010-2014 BFA: Cooper Union for the Advancement of Science and Art, New York City, NY
2008-2010 South Carolina Governor's School for the Arts & Humanities, Greenville, SC
2006-2008 The Fine Arts Center, Greenville, SC
Work Experience
2017- 2020
Artist Assistant to Signe & Genna Grushovenko
2014- 2020
Artist Assistant to Joseph Bradley Studio
2016-2017
Artist Assistant to Darin Gehrke
2016-2017
Framer at Bennetts' Frame and Gallery
2015-2016
Artist Assistant to Alice Ballard at Arrowmont Workshops (20015, 2018), Penland Workshop (2016)
2013-2014
Typesetter (Work Study) at the Cooper Union Type Shop
2012-2014
Resident Assistant, Freshman Housing at The Cooper Union
2013
Art Staff (Ceramics), Ramapo Country Day Camp, Airmont, NY
2011-2012
Sculpture Teacher, The Saturday Program at The Cooper Union
Awards & Residencies
2020
Penland Winter Residency (Ceramics) , Penland School of Craft, Penland, NC
2019
Award of Merit (Painting), Sausalito Arts Festival, Sausalito, CA
2019
Mayor's Choice Award, Artisphere, Greenville, SC
2018
MAC Project Grant Recipient, Metropolitan Arts Council, Greenville, SC
2015-2016
Brandon Fellow, Greenville Center for the Creative Arts, Greenville, SC
2014
Jack Stewart Memorial Prize, The Cooper Union, NYC, NY
2011
Irma Weiss Cultural Fellow, The Cooper Union, NYC, NY
Exhibitions
2019
Artisphere (Juried Show), Main Street, Greenville, SC
Tempo (performance), Savereign, Greenville, SC
Big and Tall (two person show), Junto & Southern Bleachery, Taylors, SC
South Carolina Festival of Flowers (Juried Show), Greenwood, SC
Sausalito Arts Festival (Juried Show), Sausalito, CA
Indie Craft Parade (Juried Show), Furman University, Greenville, SC
Greenville Open Studios, Greenville, SC
Rhymes With Orange (solo show), Art and Light Gallery, Greenville, SC
2018
WITNESS MATERIAL/MATERIAL WITNESS (performance), Knockdown Center, Queens, NY
Wet Paint, Center Stage, Greenville, SC
As the Crow Flies (solo show), Art and Light Gallery, Greenville, SC
Indie Craft Parade (Juried Show), Southern Bleachery at Taylors Mill, Taylors, SC
Greenville Open Studios, The Village Studios, Greenville, SC
In Flight (collaboration with Darin R. Gehrke), Darin R. Gehrke Ceramics, Greenville, SC
2017
Pots on Pots, Art and Light Gallery, Greenville, SC
In Sight (three person show), Greenville Center for Creative Arts, Greenville, SC
Indie Craft Parade (Juried Show), Huguenot Mill at the Peace Center, Greenville, SC
Potter & Painter (collaboration with Darin R. Gehrke), Darin R. Gherke Ceramics, Greenville, SC
2016
Greenville Open Studios, Greenville Center for Creative Arts, Greenville, SC
Brandon Fellowship Exhibition (three person show), Greenville Center for Creative Arts, SC
Flat Out Under Pressure, Metropolitan Arts Council, Greenville, SC
Unseen Greenville, Greenville Center for Creative Arts, SC
Current, The Artistry, Greenville, SC
Hoods Up, Belton Center for the Arts, Belton, SC
Far and Wide (solo show), Art and Light Gallery, Greenville, SC
2015
Christmas Show, Warehouse Theater, Greenville, SC
Unseen Greenville (non juried participant) Greenville Center for Creative Arts, Greenville, SC
Next in Show (Solo Show), Joseph Bradley Studio, Greenville, SC
First Friday: Open Studios, (September, October) Greenville Center for Creative Arts, Greenville, SC
Resident Work (Group Show), Art and Light Gallery, Greenville, SC
2014
Art on the Trail, Travelers Rest, SC
INFJ/ENTP (with Emilie Gossiaux), The Cooper Union, NY, NY
EOYS, The Cooper Union, NY, NY
2013
Hook, Line, and Sinker (with Daniel Schroeder), The Cooper Union, NY, NY
Drawn (Day Gleeson's Drawing Class), The Cooper Union, NY, NY
Grid Off; Lights On, Ideas City Festival, NY, NY
Grid Off; Lights On, SUSTAIN festival, NY, NY
2012
EOYS, The Cooper Union, NY, NY
Parallax (William Downs' Drawing Class), The Cooper Union, NY, NY
Read More