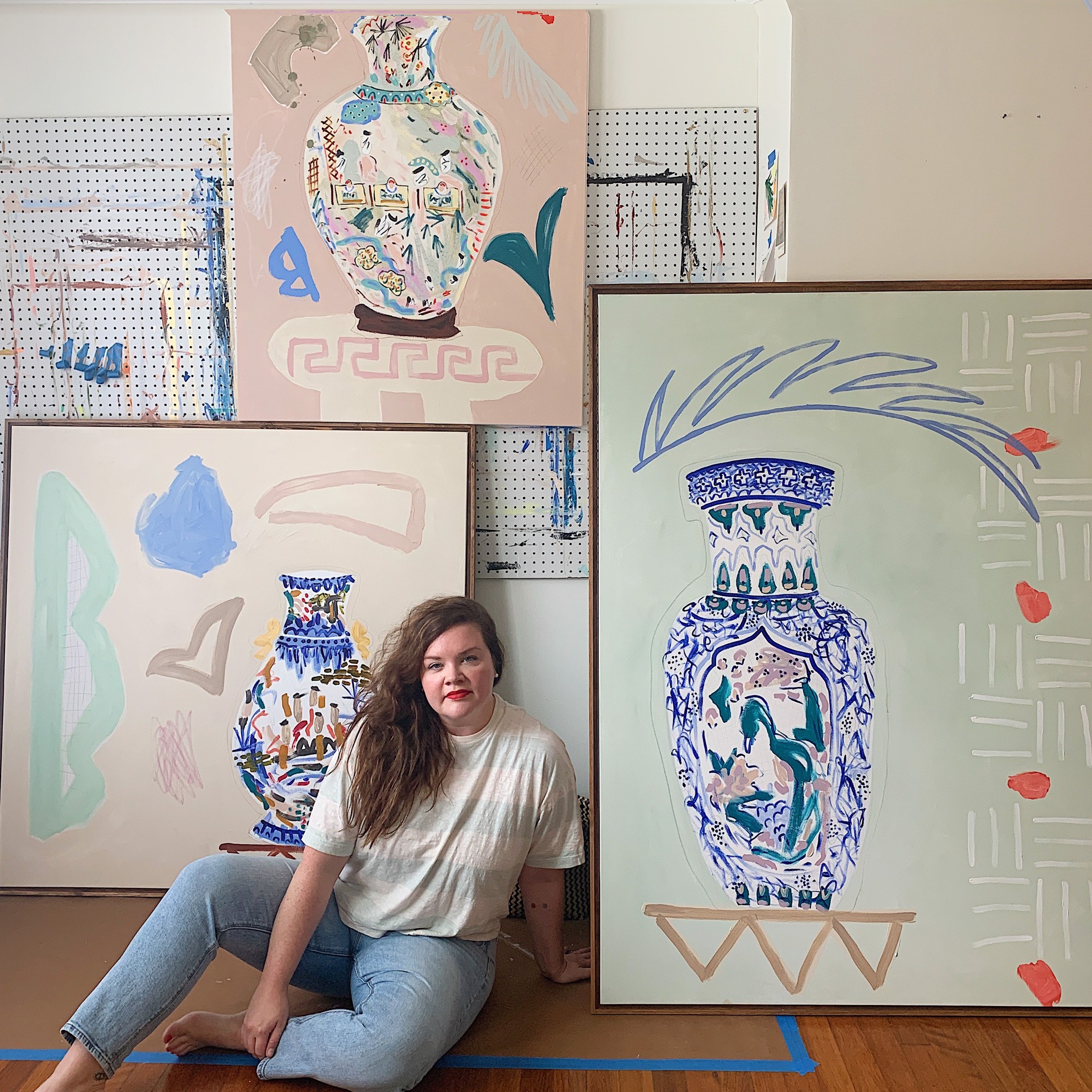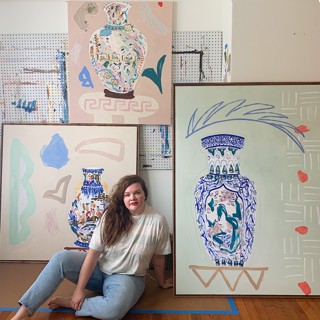 Artist
b. 1988 • Tifton, GA
2014 • Graduated from Valdosta State University, Valdosta, GA
Currently works in Macon, GA
Kathleen Jones is a mixed media painter based in Macon, GA. Her work is a mixture of abstract and still life that relies heavily on the mixture of traditional painting techniques combined with modern mediums like image transfer and rattan. Her compositions are comprised of objects, patterns, and colors pulled straight from the places she spends time, both past and present. Her paintings aim to evoke a strong feeling of nostalgia for a specific time or place in her life. Her work can be found in homes and fine art galleries across the US and abroad.
PAST EXHIBITIONS
Solo Show, Anne Irwin Fine Art, JULY 2020
SHELTER Group Exhibition, Meyer Vogl Gallery, MAY 2020
Introducing, Anne Irwin Fine Art, JAN 2020
Hundley Hilton Pop-Up, DEC 2019
Intro, Art Mag Charleston, NOV 2019
The Beacham Art Series, Beacham & Company Realtors, NOV 2019
Fall Show, The Art Salon Charlotte, SEPT 2019
Summer Show, The Art Salon Charlotte, JUN 2019
Inside Voices, Meyer Vogl Gallery, MAY 2019
Macon Exchange Pop-Up, Newtown Macon, NOV 2018
Small Works Show, Anne Irwin Fine Art, OCT 2018
Kath Studio Pop-Up, The Collins - Tifton, AUG 2018
Emerging Artist Show, Anne Irwin Fine Art, AUG 2018
Jazz & Arts on Riverdale, OCT 2017, OCT 2018
Storytellers, 368 PONCE, SEPT 2017
Keep Mammal Alive, The Mammal Gallery, APR 2017
Roots, Terrapin Beer Co., SEPT 2016,
An Artist's Passion Passed On, Tifton Museum of Arts & Heritage, MAY 2016
Read More